Join and get more insight in raising and maintaining a healthy zebrafish colony!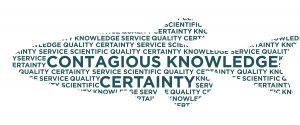 The use of zebrafish as an animal research model has expanded enormously over the last couple of years. Increasing zebrafish numbers in a facility requires a good facility management which includes several aspects such as health monitoring and feeding regimes. Quality of the food and optimal feeding regimes are essential for raising healthy zebrafish from larvae to adult. Having this standardized in your facility gives you a foundation of a robust and healthy zebrafish colony.
To maintain a healthy colony, health monitoring is of essence. Pathogens can be easily introduced in an aquatic system when the performance of all hygiene and import procedures is not ensured. When a pathogen has breached the barrier and infects a colony the consequences can be of great impact on research and animal health. Via our webinar "Raising and maintaining a healthy zebrafish colony" we would like to share our thoughts on this with you.
Program
The webinar will be held on May 3rd from 14.30 – 15.30 CET. Ronald de Boer, QM Diagnostics and Eamonn O'Brien, Skretting, will give you more insight in about zebrafish health monitoring and microorganisms of interest, tools to prevent pathogen introduction and the importance of food quality and how to apply this in your aquatic facility management. Of course, they will conclude with a Q&A session.

Presenters background
Ronald de Boer, MASc, working for more than 12 years at QM Diagnostics in which he worked at all different laboratory departments and is familiar with the most used laboratory techniques. Graduated from the HAN University of Applied Sciences in Nijmegen with specialty in Molecular Life Sciences and currently part of the scientific team as a scientist. Ronald is specialized in test development, test applications and zebrafish health monitoring.
Eamonn O'Brien, BSc from the University of Plymouth, is the global product manager for marine hatchery diets at Skretting. Over the last 14years at Skretting, Eamonn's team have been developing innovative dry diet and live feed solutions focused on improving & simplifying fish & shrimp production. Skretting has pioneered a new generation in live feed production and the patented Artemia replacement diet GEMMA Micro. Eamonn specializes in larval fish & shrimp production and nutrition.
Registration
Join this exclusive webinar from QM Diagnostics to get more insight in the best practices of health monitory of a zebrafish colony. Registration is simple, just use this link and follow the instructions.
Both Ronald and Eamonn are looking forward to having you in this webinar.
We promise you, contagious it will be!